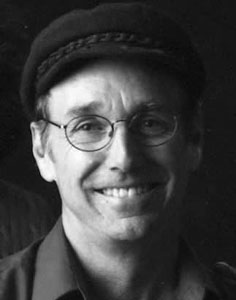 I am a Licensed Independent Clinical Social Worker, (Washington License Number LW60080832, and California License Number LC9324).  A copy of my resume may be seen here.
I began doing clinical work as an undergraduate at Yale University, and since then I've worked with couples, families and individual clients for more than 40 years. For 28 years I trained and supervised Marriage and Family Therapist Interns in San Francisco as Clinical Director of Clement Street Counseling Center (8 years) and New Perspectives Center for Counseling (12 years), while maintaining a private practice on the side. During these years I trained more than 160 therapists for at least a year each and supervised their work with more than a thousand clients. I still supervise three therapist interns by phone.
For the past 7 years I've been an Adjunct Professor at the California Institute of Integral Studies in San Francisco. I teach a course entitled "Cognitive Behavioral Therapy", which includes CBT, DBT and ACT.
In teaching a weekly didactic seminar on clinical topics all th0se years at the counseling centers and in my classes at CIIS, I discovered the truth of the saying that the best way to learn a subject is to teach it. My students have challenged me to be clear in the way I think and speak about doing therapy, skillful in the way that I demonstrate therapeutic interventions, and up to date with the most effective new treatment technologies. The diversity of the thousand clients we've discussed and hearing about the effect of the interventions we've devised has informed my understanding of the human predicament and how to transform it in a caring and efficient manner.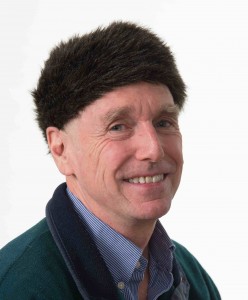 Since 2008 I've been living in Maple Valley, Washington, and practicing psychotherapy in Issaquah and Auburn. I'm married to another psychotherapist, Kathryn Cruze, and I have three children, ages 37 to 20.
Training in the Gottman Couples Therapy Model
I have completed all of the coursework necessary for certification as a Gottman Couples Therapist, and have been teaching the Gottman model at New Perspectives for many years. I have not yet completed the video submissions required for certification with the Gottman Institute. The dates of the training seminars are as follows:
Nov 2005
Two-day training titled: "Marital Therapy: a Research-based Approach in Gottman Method Couples Therapy".
San Francisco
May 2006

Oct 2010 to present

Five-day training called: "Advanced Study: Assessment and Intervention in Gottman Method Couples Therapy".
Three Day "Certification Training" and subsequent supervision
Seattle, WA

Seattle, WA
Training in the DBT model
I am advanced Intensively Trained as a a DBT Therapist. Among the DBT links, I provide one to the national BPD support program, TARA, addressing the question of How to Choose a DBT Therapist. The TARA site recommends investigating whether a potential DBT therapist has been intensively trained and employs the complete protocol of procedures in the model for which positive research data has been obtained.
Because I agree with this recommendation, I want to list my training experiences in DBT and let you know that I am intensively trained and experienced in utilizing the full DBT protocol. I meet every other week on a Consultation Team in Issaquah with Nicole Laurent.
DBT Trainings Completed:
July 2000                                    Five-day advanced DBT Training
Nov. 2000                                   11 CEU Home study course: Cognitive Behavioral Treatment of Borderline Personality Disorder
March 2001                                Two-day DBT Training
June 02 to February 03            10-day (6 months) Intensive Training
October 2003                              Two-day Individual Psychotherapy in Dialectic Behavior Therapy
March 2006                                Two-day training in Treating  Multiply Disordered Suicidal Clients
Sept. 2006                                   Five-Day Advanced Intensive Training in DBT
March 2008                                Two-day training "DBT with Multi-Problem Adolescents"
March 2009                                 Two-day training "DBT with Substance Abuse"
March 2010                                 Two-day training "Updates to Emotion Regulation & Crisis Survival Skills
Training as a ACT Therapist
I have attended two ACT Bootcamps (of 4 days each) and two ACBS world conferences (also 4 days each), in addition to a 2 day Introduction to ACT training with Steve Hayes. I presented a workshop entitled "Who ACTS?" at the ACBS conference in 2013. The dates of these conferences will be posted here shortly.